My mom and grandma were big yard sale fans. I remember waking on Saturday morning watching cartoons then hitting the road with my mom and grandma. Armed with a classified section of the Plain Dealer my mom, grandma, me and my sisters would visit house after house inspecting, hoping and finding treasures. I fondly remember the yard sale adventures more than any of the treasures but two treasures that really stuck with me were, two knick knacks that my mom displayed on our console tv set for years. The knick knacks were; a black glass jaguar and a thin brass sculpture of a stick man playing the piano. You could wind the stick man sculpture and listen to the music and I did. I once commented on how the Stick man should fear the Jaguar but, my mom let me know that "music soothed the savage beasts" so the stick man would be safe on the TV next to the Jaguar.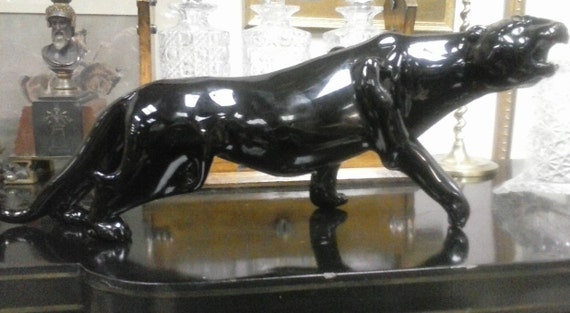 I am no longer a child and I have taken much solace and found soothing qualities from all kinds of music. One composers music that has brought me great joy and peace has been Bach. The Music of Bach is appreciated and used my millions worldwide. Bach brings us peace in times of turmoil and trial.
Johann Sebastian Bach, led a life that seemed to be full of tragedy. Bachs mother died when he was nine years old and he lost a brother and sister early on in his childhood. His father died nine months later and Bach was an orphan. Bach grew up in the custody of his brother and was an organist in the local church. Bachs adult life did not spare him from tragedy either, Bach lost his wife while he was traveling with his then boss the duke and he lost many children as well. Bach was imprisoned for quitting a job. Despite all this tragedy Bach composed music that is transcendental in nature. Part of me believes that Bach's music was a necessity for Bach and outlet for pain and tragedy and the fact that he shared it with the world speaks volumes to his character.
What do you do, besides listen to Bach, to escape the tragedies in life? Everyone has something that find transcendental and moving. Is it something you can share with others? Are you sharing it?  Your experience could be exactly what someone needs right now.
peace
john3c